Not Secret:
I read quite a lot of fanfic (when I am able).
Fact:
I read most (or all of it) online.
Secret:
I really don't like reading things online very much. I love sitting down (or as the case often is, lounging around) reading things made of paper. (This shames the green dragon within me.)
Fact:
Jacqueline had £105 printing credit because she's in a computery course. She took me on campus to print out my Rowe forms.
Revealed Secret:
We decided to use up some of her printing credit. She has been printing out sheet music. I have been printing...fanfic (double-sided print, 2-pages per side, small font, tiny margins - you're welcome, conscience).
Conclusion:
I have ridiculous amounts of fanfic to sit and read with tea and a pen. (There will be hearts.)
State of Kiwi:
Gleeful.
(
And now for something completely different:
Jacqueline got asked out by a creeper. It is partially my fault. For that, she may be dragging me with her. I deserve it.)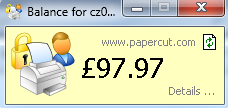 ♥
Kiwi



"I am a writer who happens to love women. I am not a lesbian who happens to write."
[Jeanette Winterson]
Current Mood:

Ecstatic.