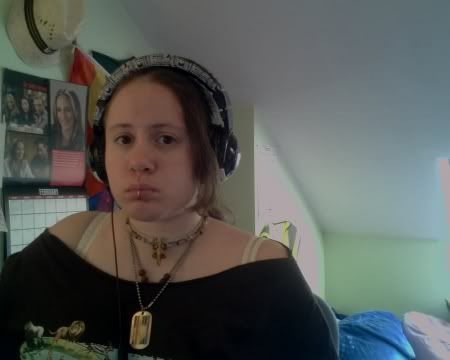 D'oh. Please don't make me study? Pretty please?
Alright, even chocolate is not enough to motivate me through all this.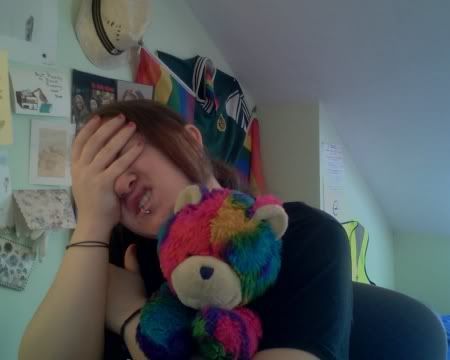 Aaaauuuugh I'm not going to be a reproducing mammal,
why am I studying it?
Queen Shelley Sunshine Attiya Latifa the Radioactive Psychedelic Careless Bear is having more fun than I am.
I've decided to start getting through Mammalian Reproduction lectures with Environmental Management extra reading interspersed, so I can be sure that I've got the double-exam day handled. If Research Topics in Ecology and Wildlife in the Farming Environment become last-minute affairs, that's okay - I got through those first and second year, too. I'll manage somehow.
But for now *headdesk*. Every time this lecture mentions Merino rams or ewes ("ram effect" - female "oh look a dude!" *hormones spike the frook up*) I think of weaving and characters and people and looms. My mind is a distracting place.
ALSO. Last night I had a sexytime dream (I hardly ever have those; I can count them on one hand) and now instead of appreciating it, my brain is wondering at the fast-acting reproductive system of humans. And me. And, uhm, I'd actually rather not be thinking about my hypothalamus when I think of that dream. Just saying.
Also, I apologise in advance for future spamming of ridiculous things.
♥
Kiwi


They say goldfish have no memory; I guess their lives are much like mine and the little plastic castle is a surprise every time. And it's hard to say if they're happy but they don't seem much to mind.
[Ani DiFranco; Little Plastic Castle]
Current Mood:

Weird.
Current Music: All My Loving - Across the Universe