Little bit of a
picture post!
Mini-version. (: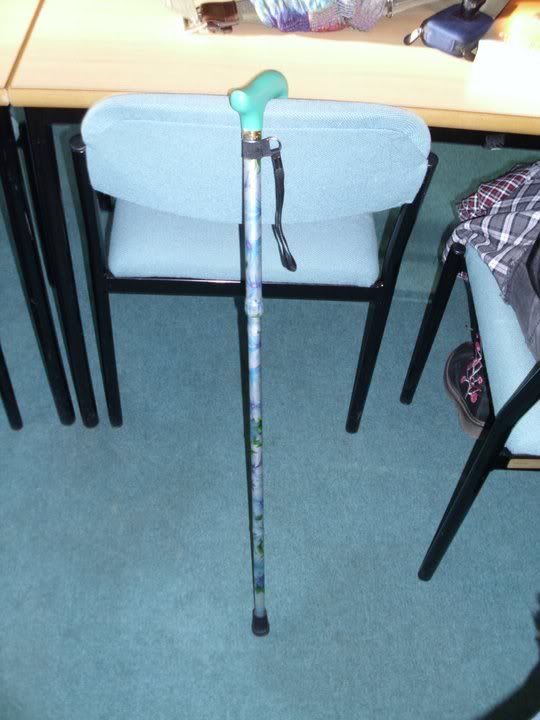 During what was one of my last lecture days, Jojobird took a picture of my cane because she loves it. It is courtesy of
lash_larue, who enjoys seeing me up and walking without pain! :D Also in the picture: the side of my boot and some of the skirt I am presently wearing.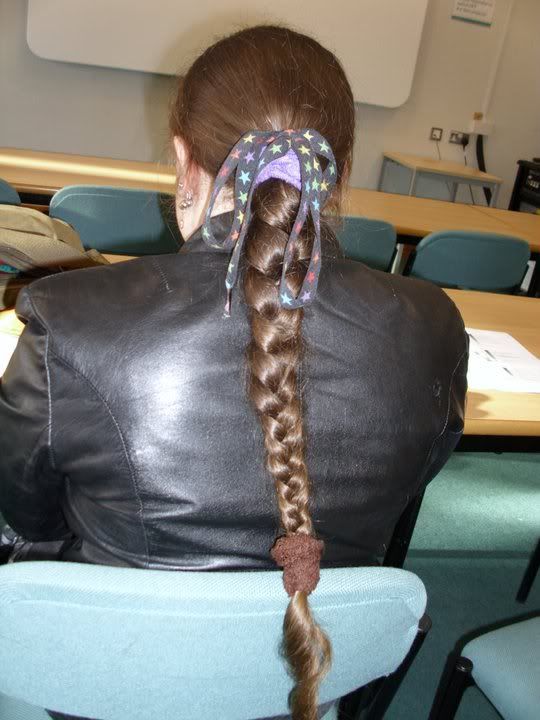 Jojobird also took a picture of my hair. She likes long shiny things. That is a shoelace in my hair. I have reasonably broad shoulders...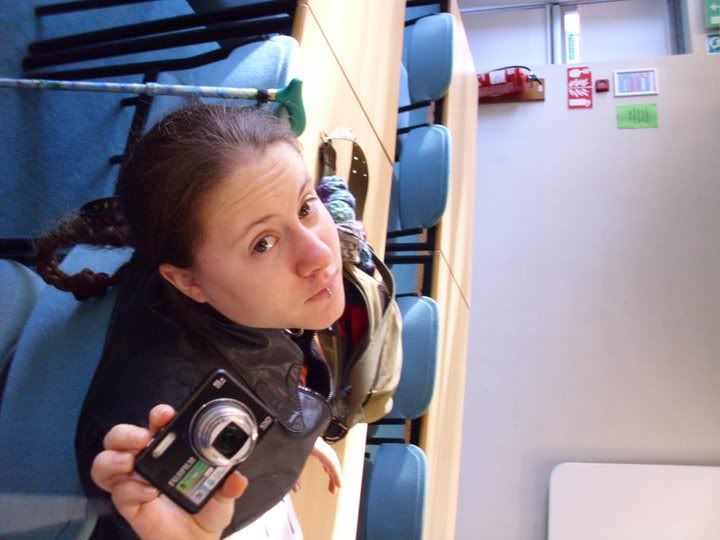 Oh, there you are, Kiwi! Why are you upside-down? (Answer: Jojobird and I got in a camera war.) I look like I'm an albino avatar (from the blue-person film), with my plait all hanging and 'plugged' into the chair...
---
To Come:
Kiwi's dissertation hand-in day and memory-lane walk (long); Kiwi's Rainbow Room of Ridiculousness (reasonably long, very colourful). [I must be in one of these 'I want to remember it all' phases again, since I otherwise forget cameras exist!]
Plan for the evening/night:
Copy music from external hard-drive to laptop; catch up on reading livejournal; get through inbox; finish collecting quotes for manifesto; wiping down the counters (unearthed them for the first time in a month last night!); clean kitchen in other ways.
I've given myself until Wednesday revision-free. Thursday, Friday, Saturday and Sunday just didn't seem enough for completely free break days after the stress of spring term. Wednesday gives me a month before my first exam, which should mean I won't need 16-hour revision days, but let's see... Rawrg on revision.
♥
Kiwi


"It was the rainbow gave thee birth, and left thee all her lovely hues."
[W. H. Davies]
Current Mood:
Dorky.