What time is it? I know what time is it! (No, not 1am; that's irrelevent like an elephant.) It's picture post time! (This post is brought to you by
morningloryblue
, who requested a post including our work environments - thus I bring you the actual environment.)
These are Jo's pictures from her visit here.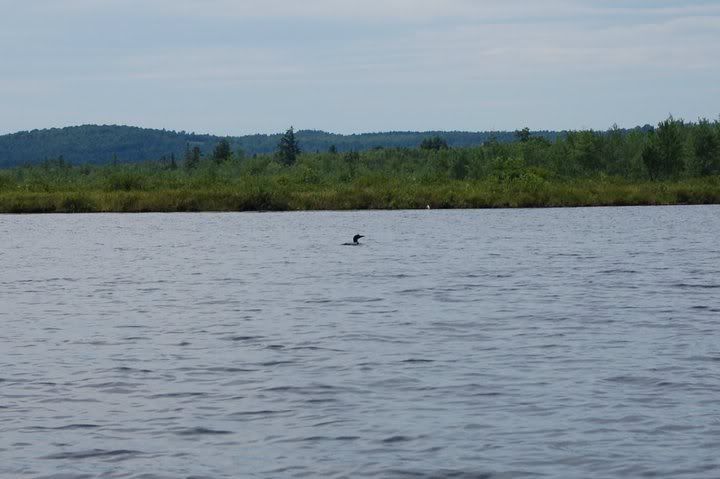 This is the bird I would be if I weren't a kiwi.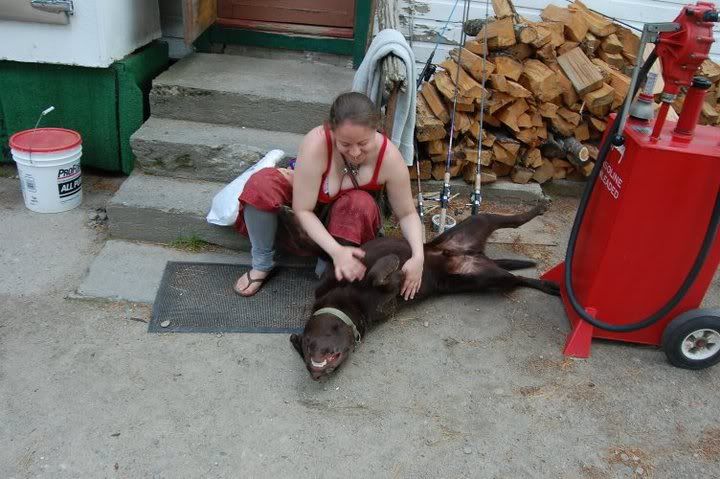 One of the smiliest dogs I have ever met. His name is Moose and he lives at Castle Island, which is where we rented the boat from. Please ignore the Summer Chest - breasts are an incredibly annoying thing to have in this season, especially when I can't even get them to look good in a swimming costume. Honestly, what's the use in having them?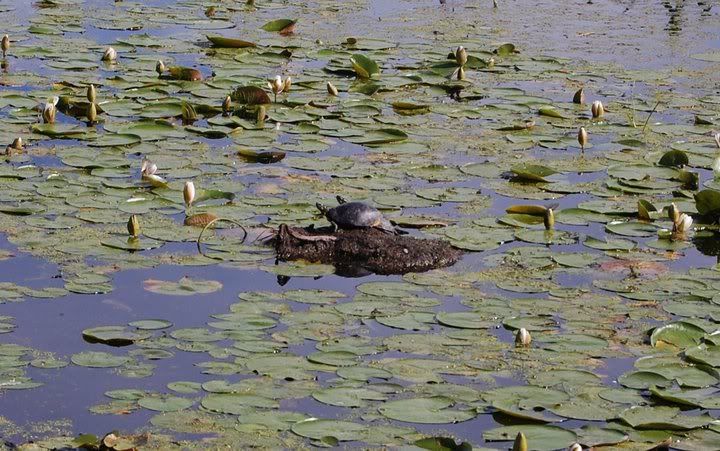 These are the painted turtles that sun themselves at Stony Brook pond, where I work. This was taken from the boardwalk, where I frequently take campers. (I first introduce them to the boring Rules Talk: "Remember, this is a boardWALK. Why is it a boardWALK? Because it is not a boardRUN or JUMP or SKIP. Please keep your feet firmly on the boardwalk or we'll be forced to come back to Mycorrhizae. I will permit some boarddancing, but that's the limit.") We also have some painted turtles in the Program Room in the Nature Center, but they're boring; the land turtle Crush is more interesting.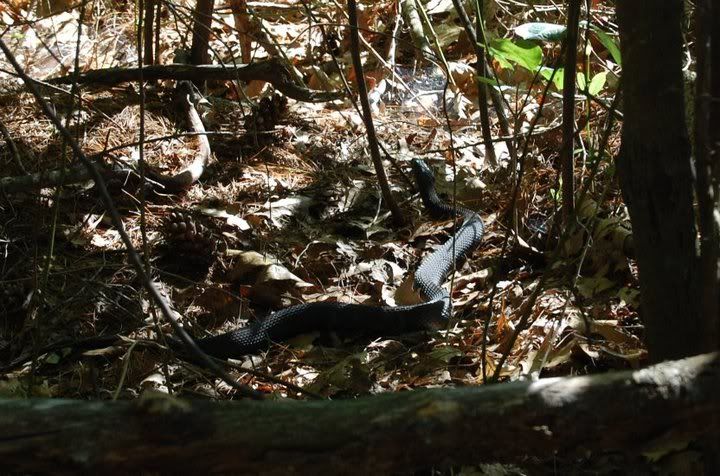 This is one of the water snakes we frequently see at Stony Brook. Some day I'll give 'im a name.
This is one of my favourites. Me and Jojobird on the boat dock in Maine.
Same location. This is more for the backdrop of the lake ('Long Pond' - 16 miles long) than for us; my face isn't very flattering.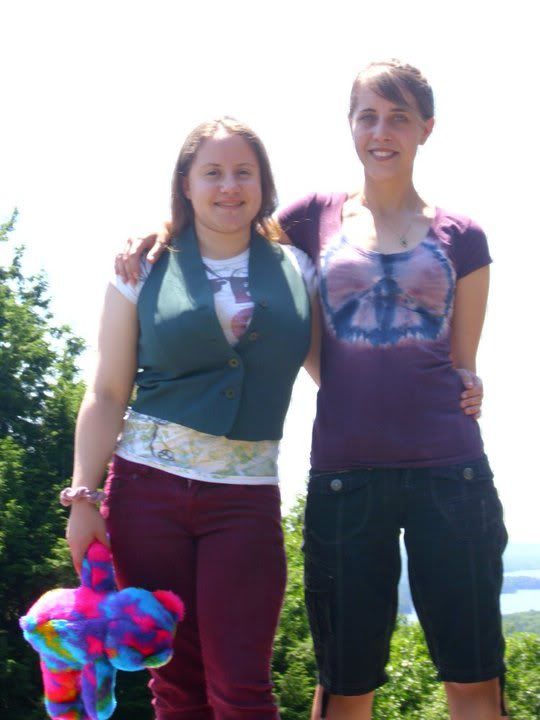 This was supposed to be us on the kissing rock up on Blueberry Hill, but Mum cropped out the rock as she was taking the picture, so now we can't really tell where we are... It's also an introduction to my new stuffed animal, Queen Shelley Attiya Latifa the Radioactive Psychedelic Careless Bear.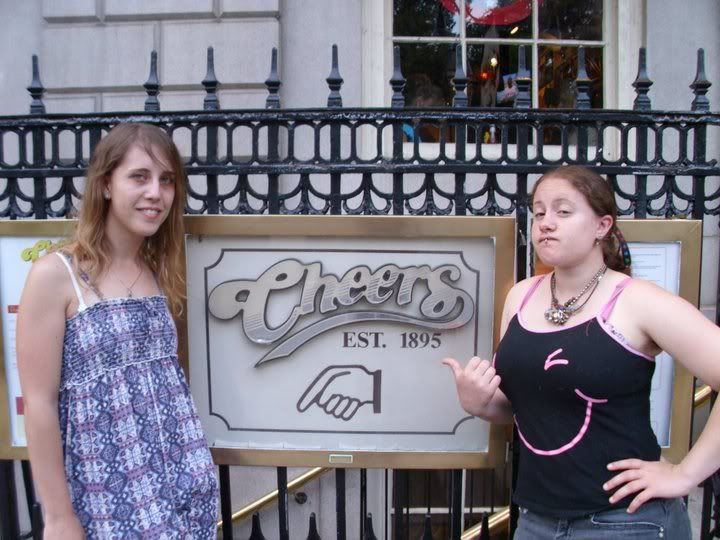 Jojo and my mother had us go touristy in front of the Cheers sign in Boston. It made my little native-Masshole heart cry, so I had one spoof take.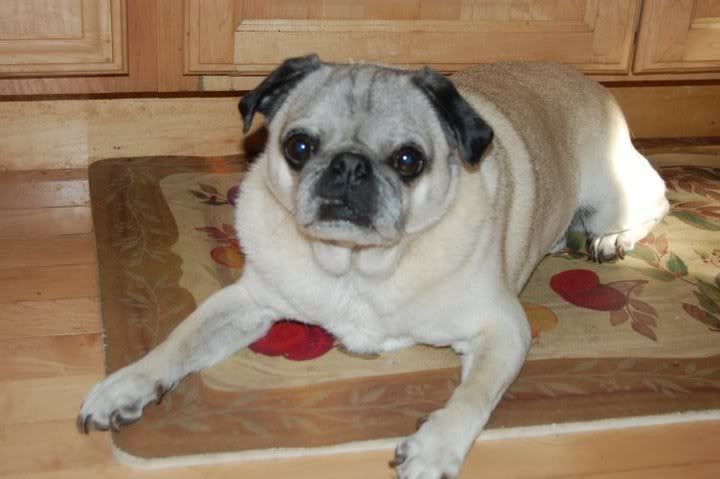 Jojo was obsessed with my dog. Here are a few of her pics. Here he is probably waiting for food.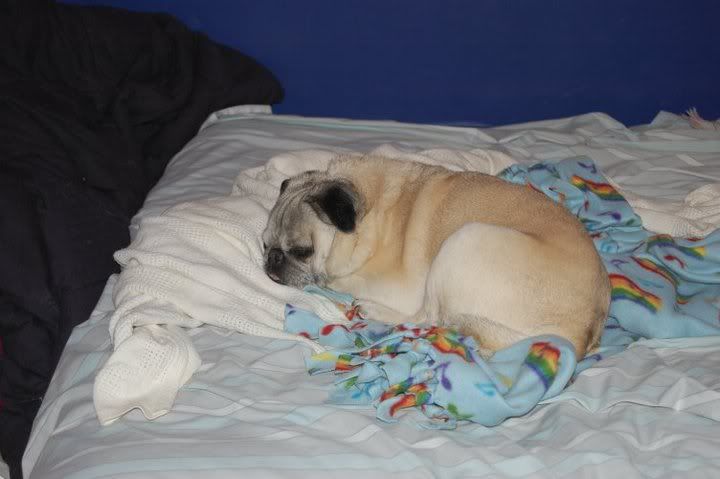 Muggzzey sleeping on my favourite rainbow blanket. Yes, that's his tongue.
This is how he looks at you if you have his attention - as in when you have food.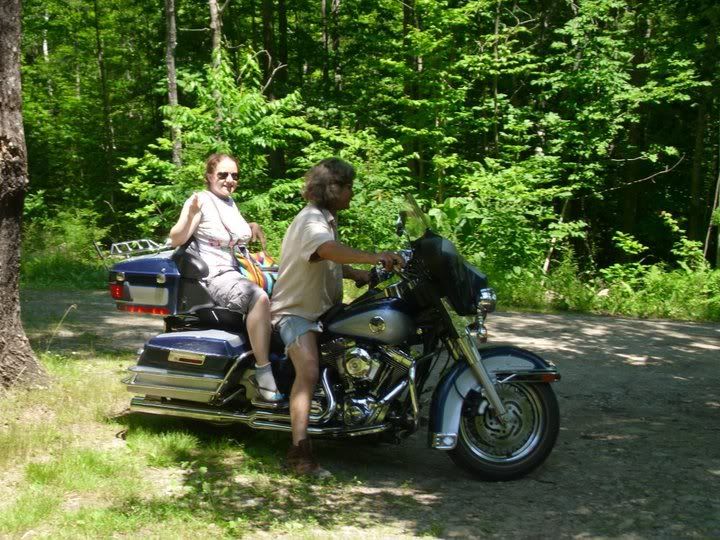 I have never looked so dorky on a motorcycle before. I was too lazy to put real clothes on for it. I am ashamed. (No, I don't wear socks with sandals; I have to wear socks to be on a motorcycle and my Docs were in the car that was driven to the beach.)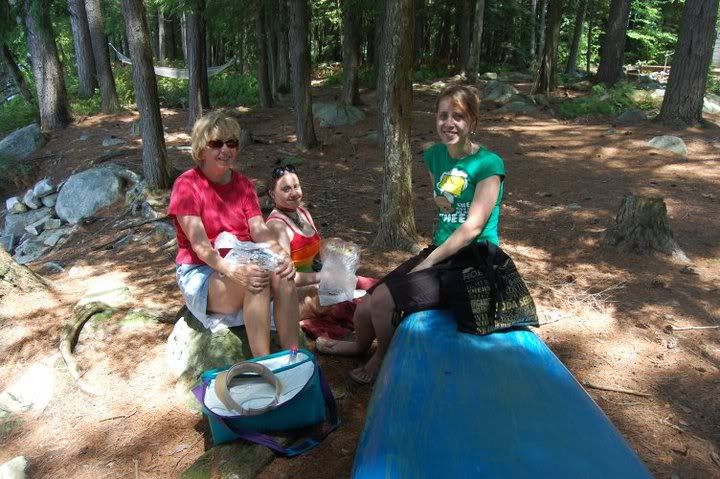 A very unflattering picture of us eating a picnic lunch while trespassing on an island of Long Pond. Grampa took the picture; a while after, the two of us explored the island and sneaked a peak of the house. Jojo commented that she had discovered where I get my boldness from.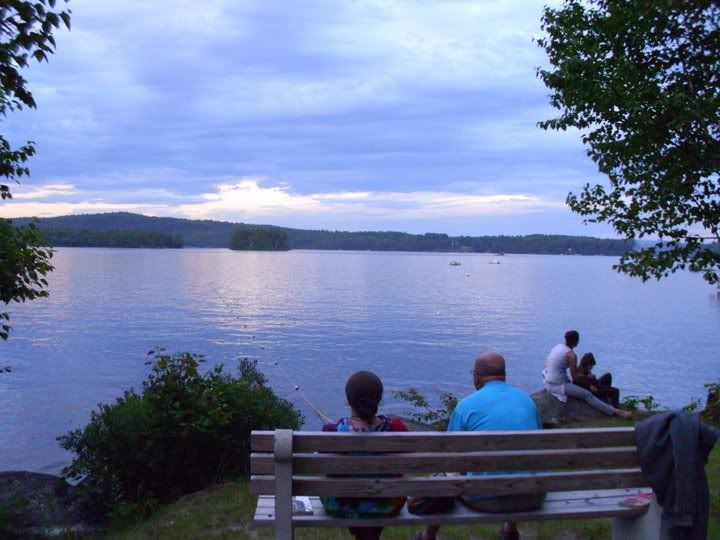 Me and Brad talking as we wait for the fireworks to start. In my new rainbow hoodie from Jojo. This is me as my serene Maine self.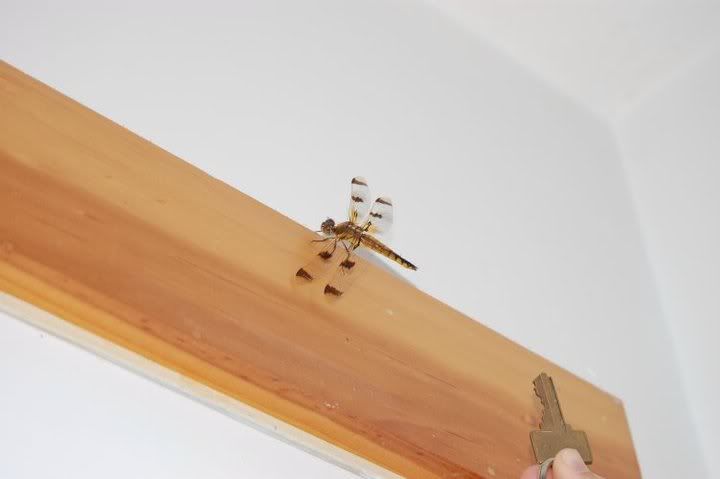 The large dragonfly that was in our mudroom; I interrupted supper so Jojo would come see. ("Jojojojojo! Come come come, seeeee!" My family looked at me like I was crazy. She looked at me very seriously and inquired, "Is it an insect?" I confirmed this and she jumped up to run after me; after she saw it she ran for her camera, as giddy as I was.) The key was to prove its size: I am not very tall and was standing on my very tippie-toes to reach the dragonfly for our third attempt of the picture.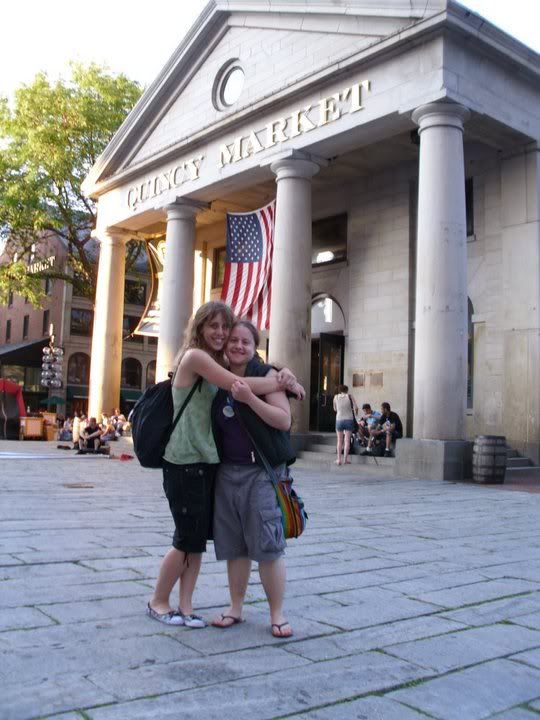 Jojo and I at Quincy Market after we picked her up. Ah, post-camp me is never a very pretty sight. :P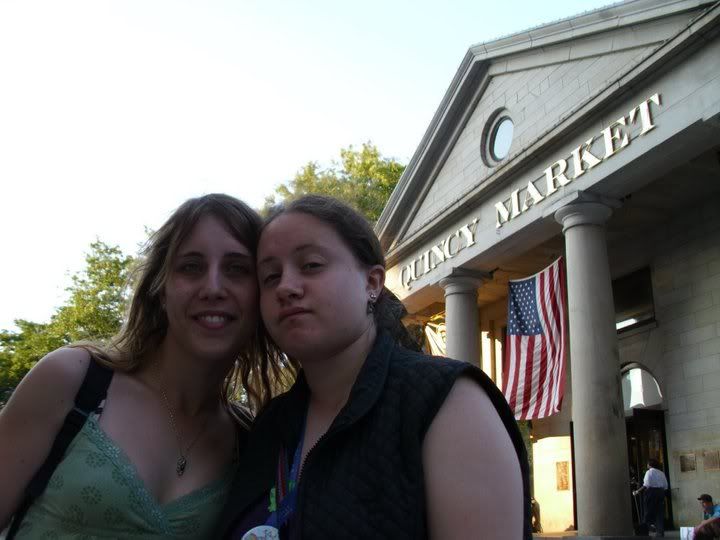 I'm not very good at holding one facial expression for long; thus, it changed.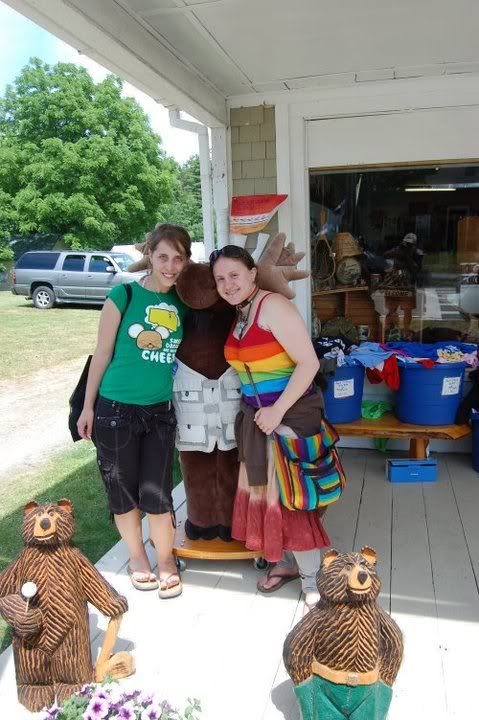 The giant moose outside the shop Jojo bought my rainbow hoodie from (Maine Made) when we boated into town. As one can see, I like rainbow.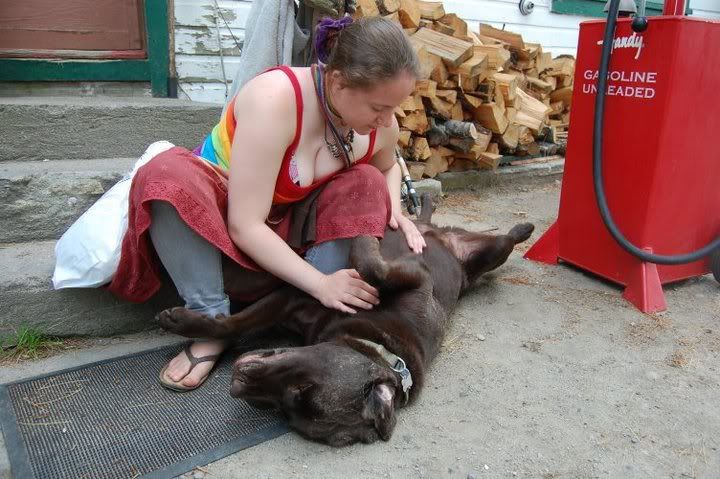 Me, Moose and Cleavage. Groans. But the dog was lovely.
A turtle Jojo saw at Joe's Rock. Adorable, no? Oh, how the critters get in my heart...
I kind of loved this dog and the dorky expression on my face.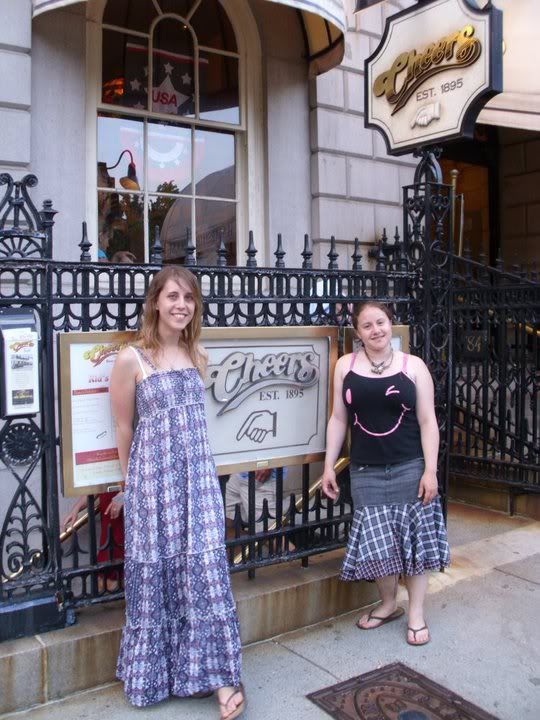 Hello, Tourist Picture. At least my shirt makes up for it.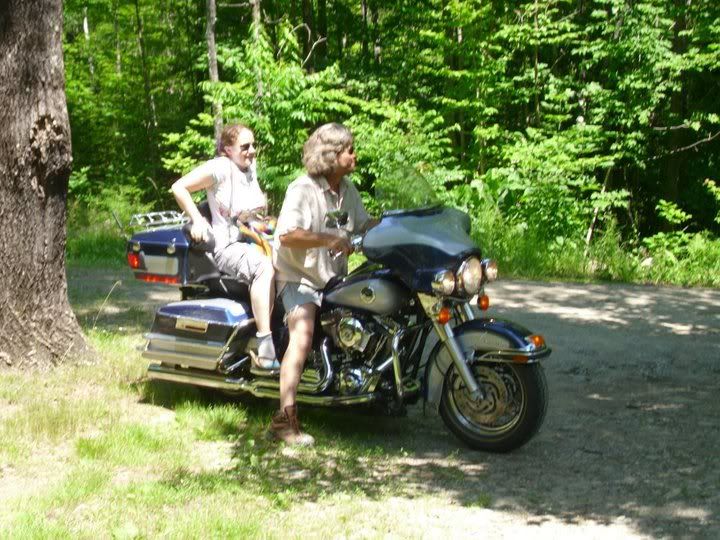 And another dorky motorcycle picture.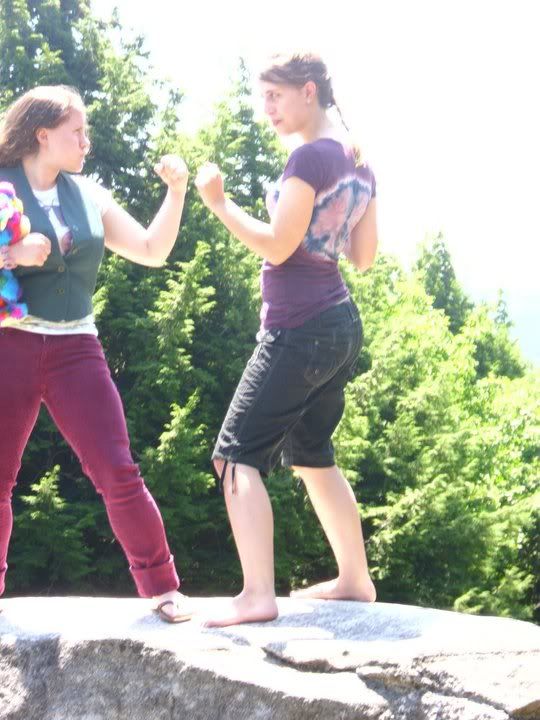 I think this is my favourite picture of all. Memere captured a picture of Jojo and me fighting on top of the kissing rock at Blueberry Hill. Epic.
Dragonfly sans key. We have turned into entomology geeks.
Final dock picture.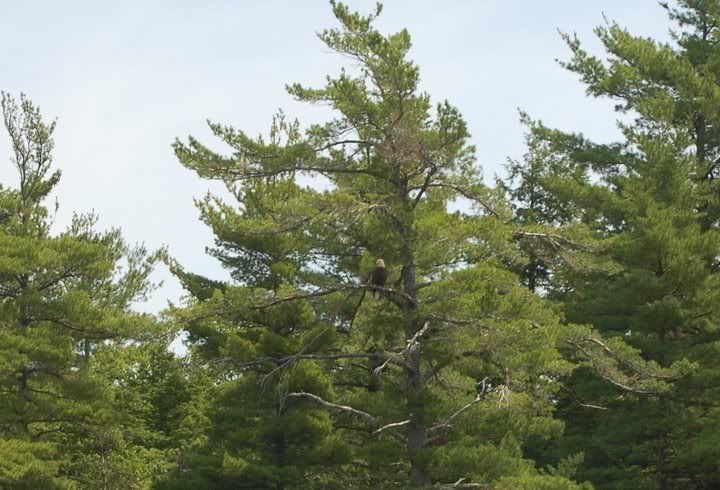 The bald eagle we saw while boating on Long Pond. It was frakking huge - first one I've ever seen.
Adorable puppy from the beach. Yes, that is my swimming costume and yes, it has sleeves. Mainly I'm distracted by my mother's leg.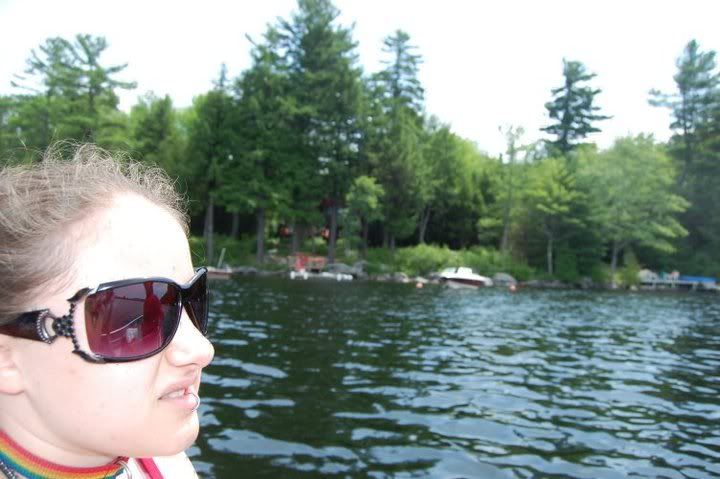 I'm not sure why I look so disgusted, but here's a picture from boating on Long Pond. The shades are Jo's.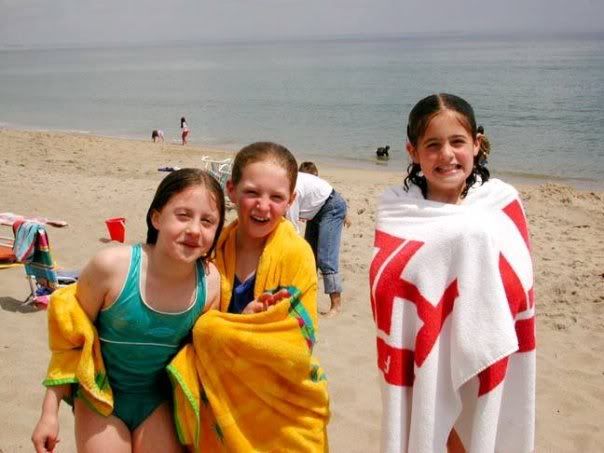 This is a random picture that tends to show up from time to time as a surprise: me when I was younger, at Ferry Beach. I was a beach babe of the day. My hair is also ridiculously long.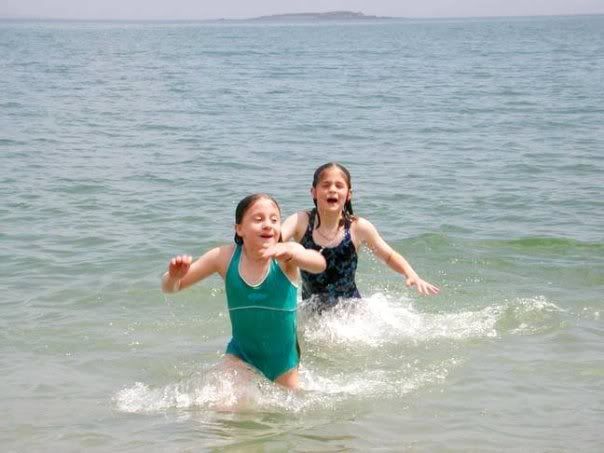 My favourite activity of the time. I still love it; I just don't always wear the swimming costume... Ah, Ferry Beach. (:
That's it, folks! I'm now caught up on livejournal. Didn't get anything done on cleaning my room, but there's always tomorrow!
Current Mood:

Amused.