Look crew, I'm so angelic I have no face!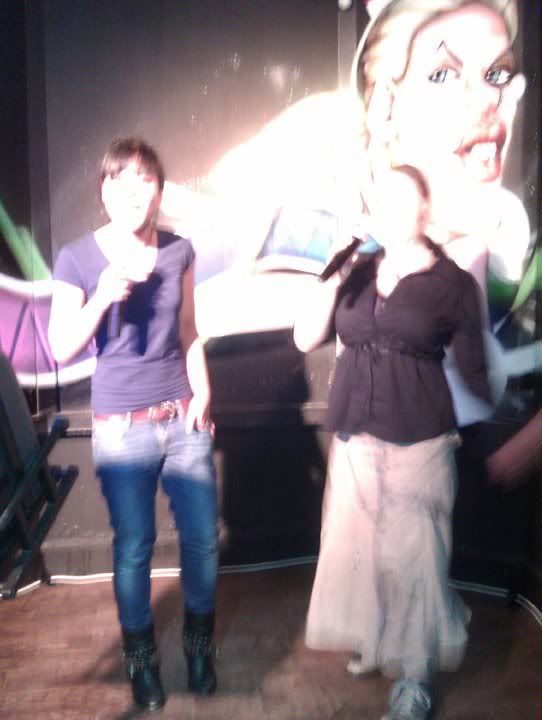 I'm the short & squat one on the right. Hot Lesbian is on the left. Cute Hippie Chick took the picture.
Now back to tearing my hair out, screaming and occasionally getting somewhere with my work.
I HATE THE LAST WEEK OF TERM WITH A FREAKIN' VENGEANCE. RIGHT NOW I WANT EVERYTHING TO BUUUUURN.
(There. How angelic does
that
sound? (; )
ETA
: How you know your friends know & understand you:
and how on earth did you know I was procrastinating?
- Kiwi
Easy. I haven't seen any pigs flying.
- The one and only
kellychambliss
I couldn't breathe for laughter.